Life-Size Stormtrooper Cake
These are not the cakes you're looking for. Move along.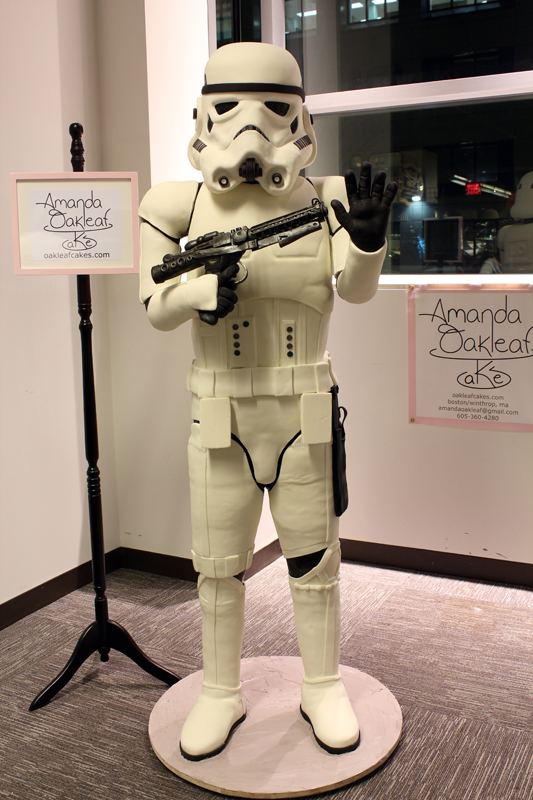 Folks, this is epic. Not only is our stormtrooper friend quite tall at 6'4", he weighed a full 300 pounds before 600 geeks mercilessly ate all of his cakey goodness, which included Rice Krispy legs. (Largest. Rice Krispy. Ever.) It took a team of 10 people from
Oak Leaf Cakes
a full two weeks to build him for the Arisia Sci-Fi Convention in Boston.
Want to watch Mr. Stormtrooper devoured by hungry nerds? See:
How to Eat a Stormtrooper
. Never stand between a geek and her cake.